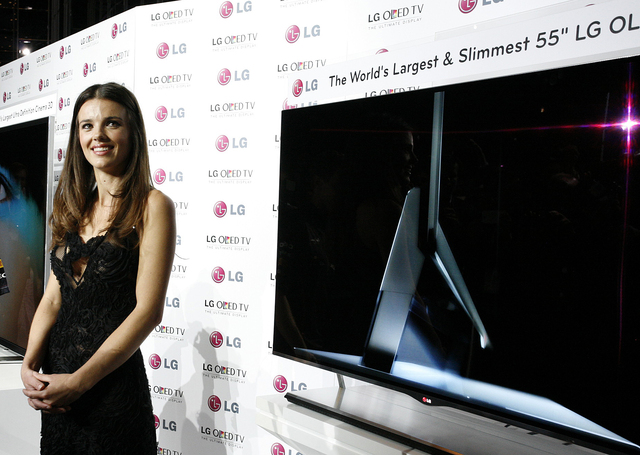 LG have officially launched their long-awaited 55-inch OLED TV screens at a glitzy launch event in Monaco this evening.
After teasing us for years with pint-sized 15 inch displays, the South Korean home cinema giants are finally ready to offer up their wall-filling OLED sets to consumers. Just 4mm thick, the vibrant, super-slim 3D screens are LG's next big home cinema venture, offering a stunningly detailed and rich image through use of new WRGB technology, which adds a white sub-pixel to the usual red, green and blue combination found in televisions.

It was a star-studded launch event for the set, seeing Grand Prix ace Sebastian Vettel, racing legend David Coulthard, film director Jean-Jacques Annaud and model Gemma Sanderson take to the stage with Monaco the fittingly luxurious backdrop ahead of this weekend's F1 race.
Though little more than a "Q4" release date has been pencilled in for the new svelte screens, along with a rough 9000 Euro price tag (around the £7,300 mark), pre-order sales for LG's OLED tech should open by July of this summer for UK enthusiasts.
First shown off back at CES 2012, the 55EM960V set represents the first step in a massive investment for LG's AV future, with Samsung similarly throwing their hand into the potential market for OLED TVs, while struggling Sony look set to push Crystal LED televisions.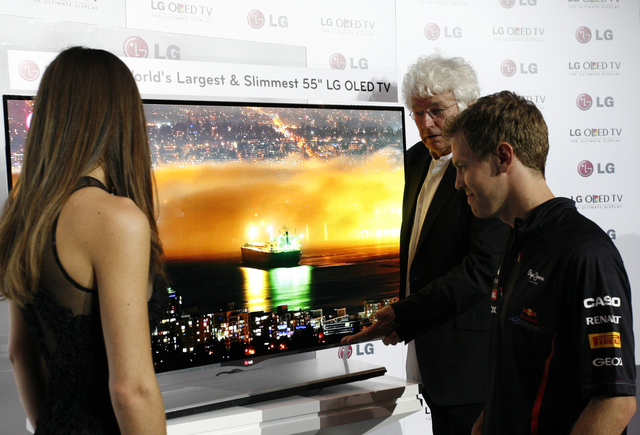 We'll be offering up our first eyes-on impressions of the set in the coming days on Tech Digest and HDTV UK, as well as a video sneak peek, so stay tuned for more info on LG's flagship display.
As a teaser, note this; they're looking pretty bloody gorgeous.
Win an LG Optimus 7 smartphone - we have six up for grabs!